Offering Patio, Walkway & Retaining Wall Designs in WNY
Need a decorative walkway to welcome guests to your home?
Has the backyard walkway been on your "honey-do list" since last summer?
Does your patio need upgrading or a redesign?
Are you in need of retaining walls or updated walkway designs?
If so, you have come to the right place. For the very best in patios, walkways and retaining walls, look no further than Vision Lawn Care & Snowplow. For years, we have been providing Western New York with the most extensive list of landscaping and other services. So for the best patio designs and installations, walkway designs and retaining walls, Vision Lawn Care & Snowplow has you covered.
Walkway Designs & Installations
A walkway is a perfect solution to ridding parts of your lawn that you have tried repairing or to act as a decorative element from point A to point B. We offer the best in walkway design services and installation at prices that are unbeatable by our competitors. In addition to our walkway design and installation services, Vision Lawn Care & Snowplow offers retaining wall design and installation, patio design and installation and much more.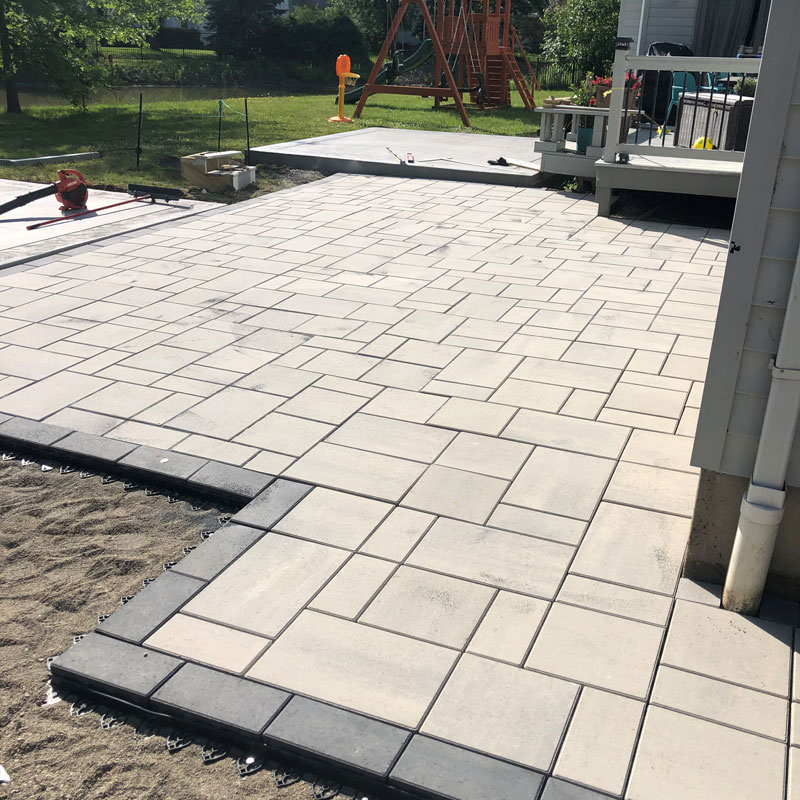 Patio Designs & Retaining Wall Installation
Whether you're looking to add a decorative element to your front yard, or you're interested in adding a stone walkway to patio, the Vision team offers the best in walkway design services and installation. Vision Lawn Care & Snowplow continues to offer customers with the most up to date landscaping and design services so you can keep your home's image looking its best.
Thank you for stopping by and checking out our site. Continue browsing for additional information on our products and services. For a free estimate on your next project, call us today at 716-807-7008!