The experienced professionals at Vision Lawncare & Snowplow are here to provide you with high end landscaping lawn care services. Williamsville, NY residents and business owners can benefit from our years of service, unparalleled commitment to customer satisfaction, and wide variety of services customized to suit your needs. We don't simply offer lawn maintenance services, but we can also help with a number of landscaping and improvement projects.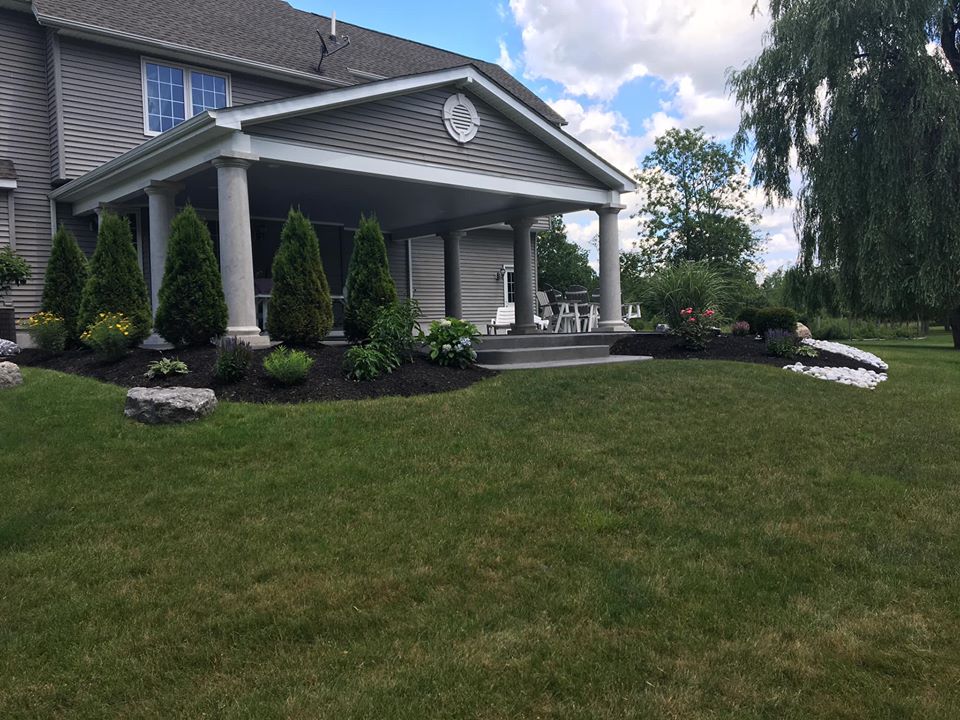 In fact our experience in custom landscape design allows us to work with just about any budget and lawns of all shapes and sizes. We offer a number of exciting ways to redesign and enhance existing lawns, such as installing new walkways, retaining walls, and even ornamental ponds. And if you're involved in a new property construction, whether it be a home or commercial space, we can get your lawn ready for the big move-in day.
However, Vision Lawncare & Snowplow isn't here to simply help with a one-off project. We can also provide you with maintenance services throughout the entire year, ensuring you never have to waste time trying to keep up with your lawn's needs. Caring for a lawn, even a small one, can be a big commitment, and we know you'd rather be doing something else. Our team can take care of everything including the following:
Browse our site to learn more about our services, read client testimonials, and view galleries of other projects we've worked on in and around the Williamsville area. For more information or to request a free quote, contact Vision Lawncare & Snowplow to get started!