There are many reasons to rely on the team at Vision Lawncare & Snowplow, least of which are the high-end landscaping lawn care services. Tonawanda, NY area residents and business owners have benefited from our services for years, and that's because we have the experienced contractors with the knowledge and tools needed to deliver unparalleled results. From routine lawn maintenance to custom landscaping, we work with you to develop a plan that will take your property's exterior to the next level.
We've been involved in all types of landscaping projects, so we customize any of our services to suit your lawn and budget. We proudly work with both residential and commercial property owners throughout Tonawanda, and we excel in enhancing your lawn's curb appeal. From creating walkways around your house to installing ornamental ponds or retaining walls, we have many terrific options available. Check out our photo gallery to view just a sample of the projects we've worked on in and around the area.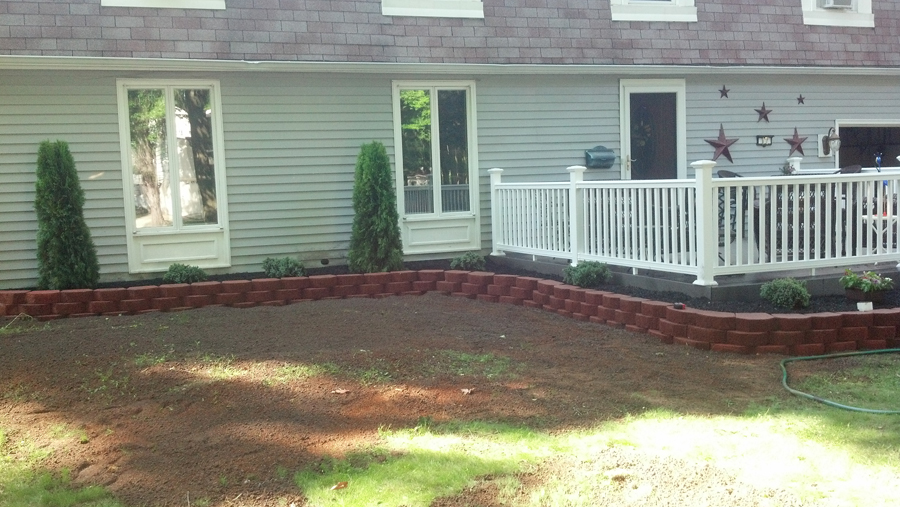 Custom landscape design is not the only specialty we offer to Tonawanda property owners. We also have a wide range of lawncare and maintenance services designed to save you the time and hassle that comes with trying to do it all by yourself. In the winter, we can plow and remove snow, regardless of how much has fallen. Come spring, we trim shrubs, pull weeds, and altogether get your lawn ready to shine in the months ahead. We also offer soil leveling, sod installation, bed grooming, and anything else you need to keep your lawn healthy.
No matter what type of lawncare or landscaping services you need, rely on the team at Vision Lawncare & Snowplow to provide fast and friendly service and excellent results. If you would like to learn more about how we can help with your Tonawanda, NY property's exterior, get in touch with us today!