Keeping your property's exterior in top shape can often feel like a full-time job, which is why the team at Vision Lawncare & Snowplow is here to do it for you. With our wide variety of high-end landscaping lawn care services, Kenmore, NY area home and business owners can rest easy knowing their lawns are in great hands. We offer decades of experience, fast and friendly customer service, and results you will be proud to show off. From routine maintenance to complete custom landscaping redesigns, we're ready to take on the job.
Our landscaping services can be tailored to the specific needs of your residential or commercial property, so simply let us know what you need, and our experienced team will get to work. We install everything from ornamental ponds to retaining walls around your property, and we are happy to work within any budget. Our goal is to turn the vision you have for your lawn into a reality, and we are focused on making it happen sooner rather than later.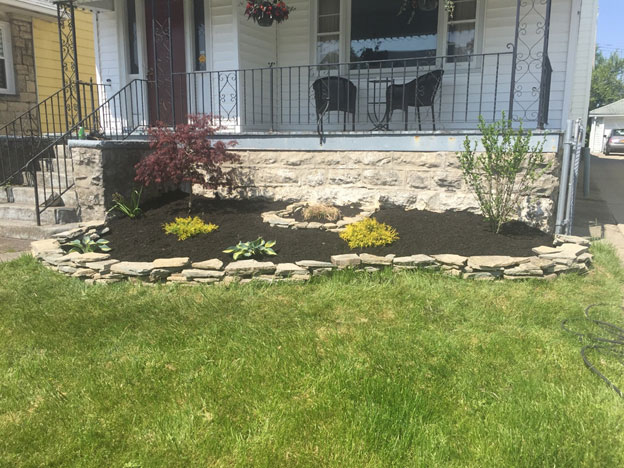 In addition to our landscaping services, we help keep your lawn and gardens looking new and healthy throughout the entire year. We remove weeds, leaves, and of course snow, saving you the hassle of trying to clear away debris without any help. Our team can also take care of soil leveling, hedge trimming, sod installation, and just about anything else your lawn needs. Whether you need us for a one-time service or are interested in routine Fall and Spring, we'll be there when you need us.
If you have any doubts about the high-quality services we offer in the Kenmore area, we invite you to browse our website and read testimonials from just a handful of our countless satisfied clients. We're also happy to provide you with more information about any of our services and even a free quote, so contact us today to begin taking advantage of everything Vision Lawncare & Snowplow has to offer.